Recently, I've been making a lot of cupcakes. While I was still looking after my parents' house, before the barbecue, I made these Red Velvet Cupcakes. It was my second time using one of Amy's recipes, and this time also didn't disappoint!
Even the batter looked good. Lots (almost two bottles) of red food coloring!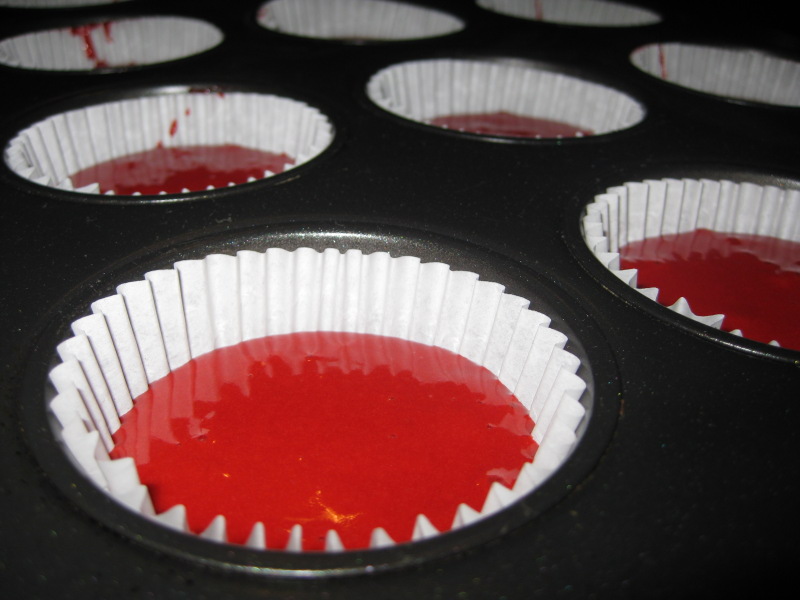 They came out of the oven looking like this: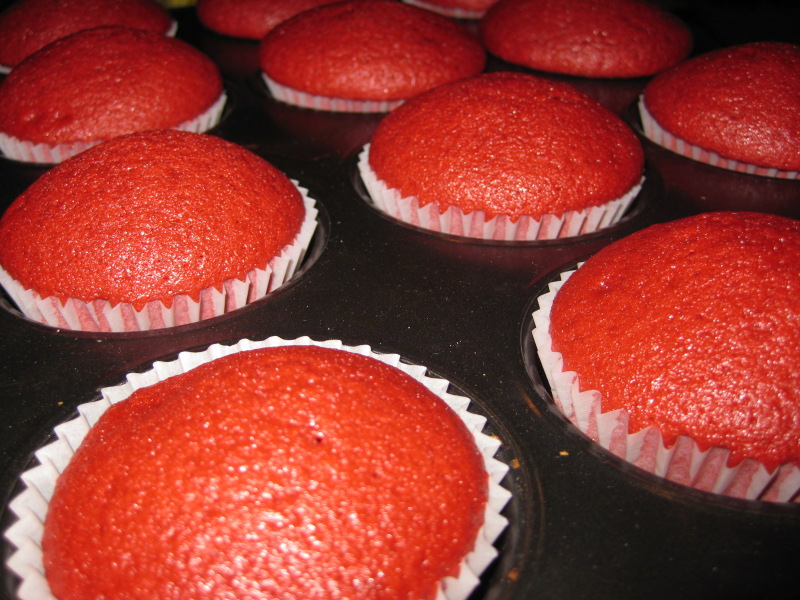 And, here they are, complete with cream cheese frosting:
Then, the following week, I helped Kim make Miniature Strawberry Cupcakes (with strawberry frosting) for her potluck using a recipe from picky cook. They turned out really well. Yum.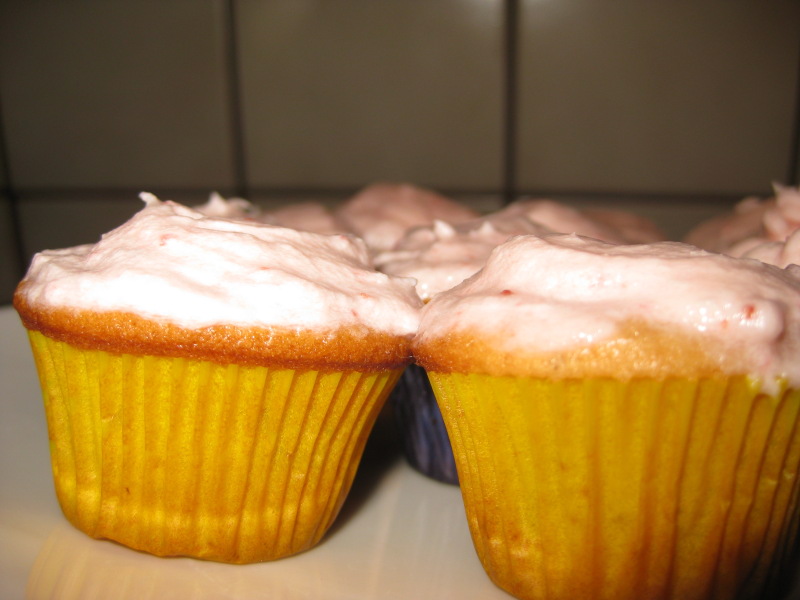 Tonight, I ruined a batch of Original Nestlé® Toll House® Chocolate Chip Cookies by adding just a little bit too much baking soda. They still look edible, though: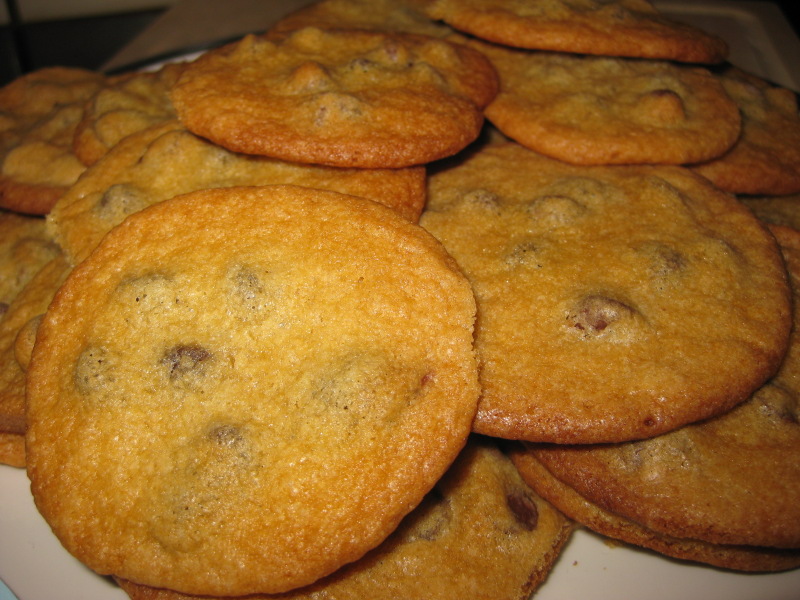 Next up, at Wysz's request, Cheeseburger Cupcakes. Get excited, coworkers.